THE PERFECT AMERICAN
Composer ︎ Philip Glass
Librettist ︎ Rudolph Wurlitzer
Conductor ︎ Andreas Mitisek
Director ︎ Kevin Newbury
Scenic/ Costume Design ︎ Zane Philstrom
Puppet/ Video Design ︎ Sean Cawelti

US Premiere
Long Beach Opera | Chicago Opera Theater
Chronicling the last three months of Walt Disney's life, oscilating between present moments and fantastical flashbacks.
Video Design
The video design a combination of animation styles inclduding hand drawn simulating a lush Disney classic animation style, animated blueprints and ephemeral historic images.

Puppet Design
The 10' Abraham Lincoln puppet was inspired by the Audio-animatronic created by Disney for the 1964 NY World's Fair.


Shadow puppets were realized using found objects from within the hospital room. For the final moment of the opera, objects from the hospital room were assembled on to the bed to create the silhouette of a castle.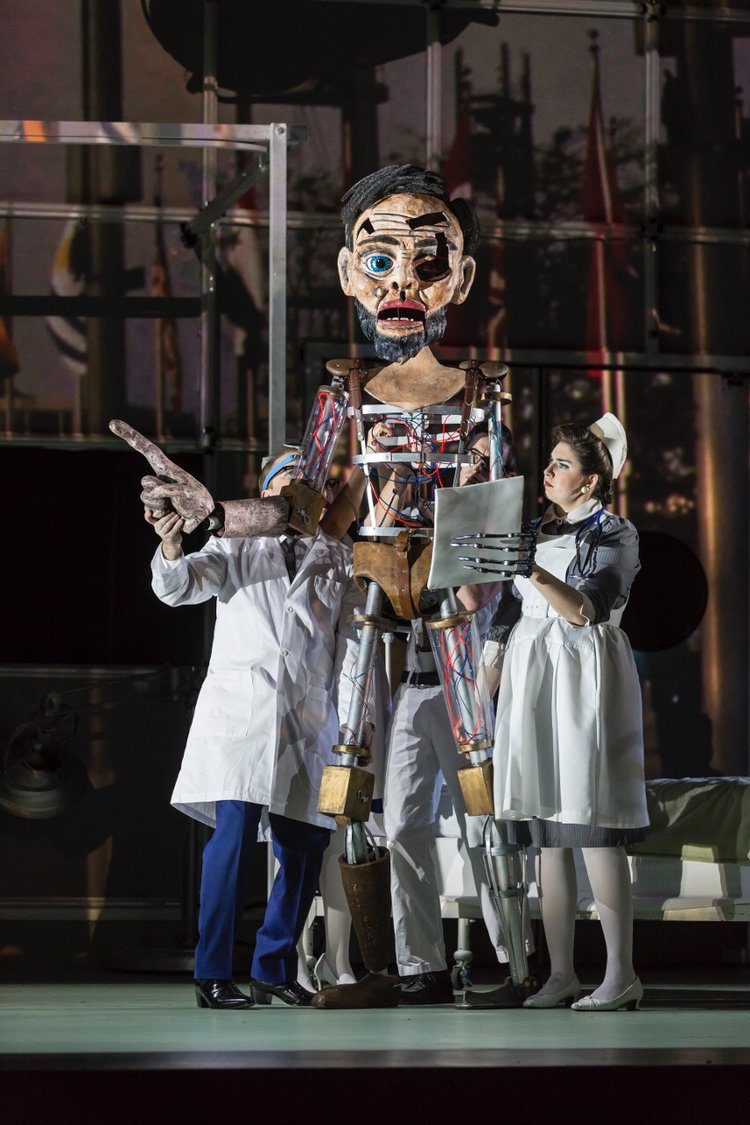 The Perfect American - Video Design Highlights from Sean Cawelti on Vimeo.
"Most noteworthy was the use of projections and puppets. The projections fill the world of Disney's psyche with a strong sense of nostalgia and support the pathos Glass develops for Disney. The puppet of late President Lincoln, designed by Sean Cawelti, works incredibly well on two levels: not only is it perfect inhabitant in the imagination of Disney, but it also adds to the overall subtly eerie tone of the opera. The Lincoln scene is easily the spectacle highlight of the opera." -
Chicago Critic