MAGIC FRUIT
Director ︎ Shishir Kurup
Writer ︎ Michael John Garces
Composer ︎ Randall Robert Tico
Scenic Design ︎ Nephelie Andonyadis
Costume Design ︎ Meghan E. Healey
Lighting Design ︎ Geoff Korf
Video Design ︎ Sean Cawelti
Puppet Design ︎ Lynn Jeffries
Sound Design ︎ John Nobori

World Premiere
Cornerstone Theater Company
In
Magic Fruit
Tami, an ex-gang member, sets out on a journey through an apocalyptic Los Angeles. Despite the many challenges Tami faces, including hunger, addiction, financial insecurity and a system she doesn't really understand, she finds unexpected allies in strange places as she aims to reunite her family, find a home, and just maybe save the world.
"striking video design"
Stage Raw
Magic Fruit - Video Design Highlights from Sean Cawelti on Vimeo.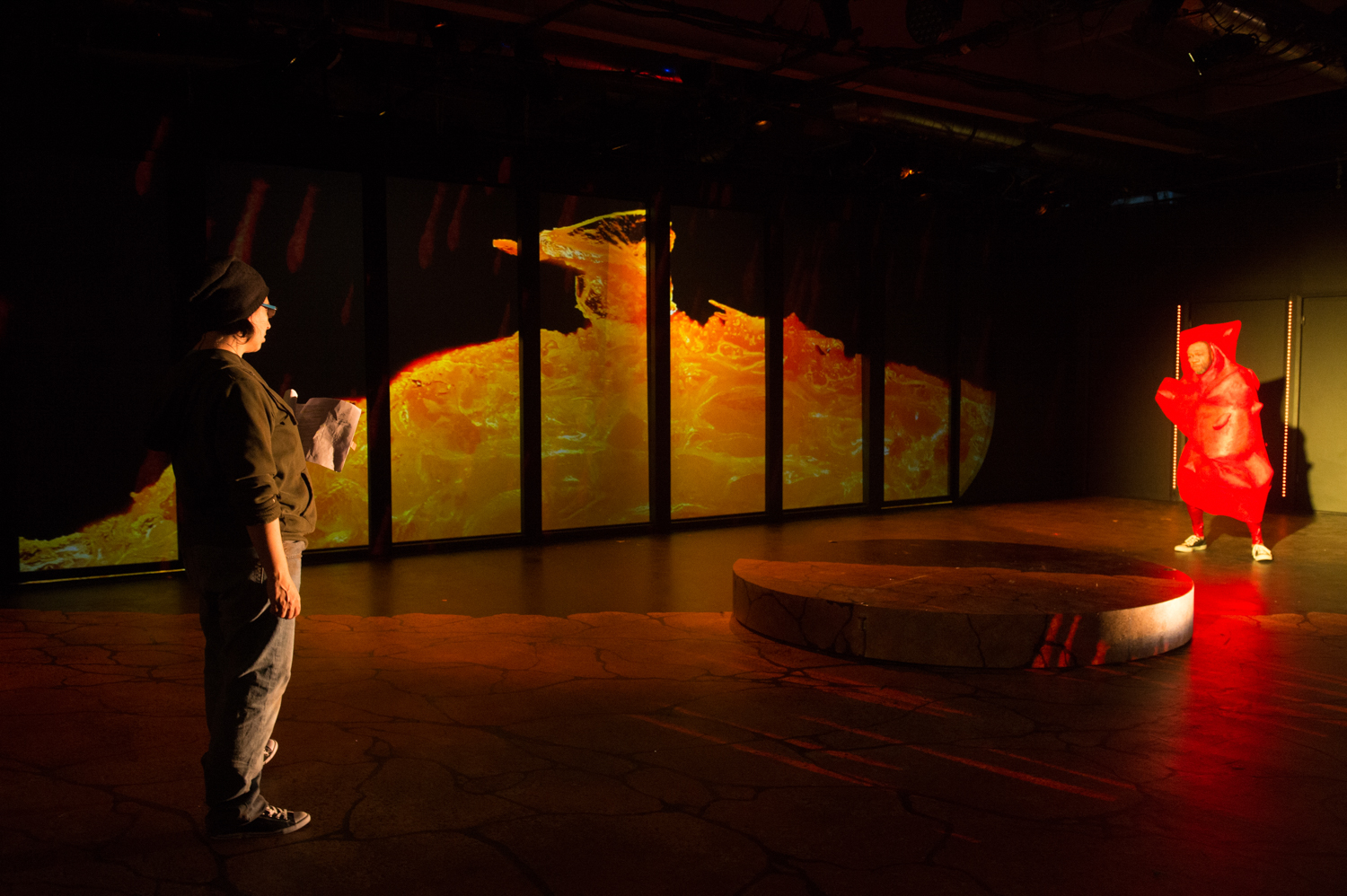 "This creature (a screen projection, one of many in Sean Cawelti's dazzling design)" -
LA Times